WHO
WE ARE
brains at work is a dynamic, young, experienced consultancy and full service agency. A preferred partner to many global Fortune 500 multinational companies and brands, we specialize in providing creative and innovative solutions across a range of professional arenas including - Individual & Team Coaching, Emotional Intelligence, Leadership Programs, Team Performance, Experiential Learning, Team Building, Corporate Meetings, Conferences & Events.
EXPERIENTIAL
MARKETING &
COMMUNICATIONS.



EXPERIENTIAL EVENTS.
TALENT ENGAGEMENT.
EXPERIENTIAL TEAM BUILDING.
​
EXPERIENTIAL LEARNING & DEVELOPMENT.
TALENT DEVELOPMENT.
ASSESSMENTS
& COACHING.
LEADERSHIP PROGRAMS.
CORPORATE MEETINGS.
​
CORPORATE
CONFERENCES.
​
CORPORATE EVENTS.



Our work speaks for itself. With a combined team experience of more than 50 years, our talented team of specialists provide innovative & effective solutions that are uniquely suited specifically for each project. Our individualistic approach, coupled with passion and experience, ensures successful results for each and every project we undertake. The samples below are just a tip of the iceberg of our large work portfolio. Our work and it's success is testified by our clients in their testimonials. Please do review our Client Testimonials.
Fortune 500 companies trust and engage brains at work for our expertise in Talent Assessment & Coaching, TeamBuilding, Team Performance Workshops, Meetings, Conferences and Event Management Services. We are not limited to any one industry and apply our expertise to all industries. Our clients range from various industries - FMCG, Food, Pharmaceuticals, Medical Devices, Oil & Gas, Engineering, Retail, Banking, FInance, Hospitality, Electonics, Consumer Goods, Sports, Shipping and many more.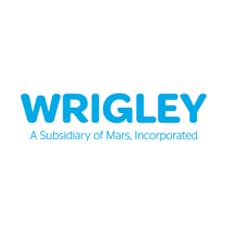 LEADERSHIP PROGRAMS, TEAM WORKSHOPS & TEAM BUILDING ACTIVITIES
MEETINGS,
CONFERENCES
& CORPORATE EVENTS
GET IN
TOUCH
Dubai:
+971 55 221 5800
+971 55 221 5801
​
India:
+91 98598 19999
+91 98598 29999