EXPERIENTIAL
CREATIVE COMMUNICATIONS
ABOUT US
brains at work is a dynamic, young, experienced, trusted and reliable experiential creative communications agency.
​
At the heart of our work, our core belief is - it's all about people and communication.
​
Our approach - Creative, Immersive, Experiential, Emotional, Engaging Experiences using Effective Communication.
​
A preferred partner to many global Fortune 500 multinational companies and brands, we specialize in providing creative and innovative solutions across a range of professional arenas.
​
Fortune 500 companies trust and engage brains at work for our expertise in Talent Assessment & Coaching, Team Building, Team Performance Workshops, Meetings, Conferences and Event Management Services. We are not limited to any one industry and apply our expertise to all industries. Our clients range from various industries - FMCG, Food, Pharmaceuticals, Medical Devices, Oil & Gas, Engineering, Retail, Banking, FInance, Hospitality, Electonics, Consumer Goods, Sports, Shipping and many more.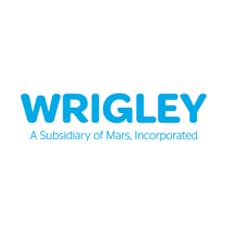 EXPERIENTIAL MARKETING & COMMUNICATIONS.
​
DIGITAL MARKETING. BRAND MANAGEMENT. SOCIAL MEDIA.
​
From Concept, Content Production, Digital Integration to execution, we cover all aspects of integrated digital marketing. (

Search Engine Optimization (SEO). Search Engine Marketing (SEM). Website Strategy, Website Design & Development. Blog Content & Management. Social Media Management & Marketing.
Email Outreach. Re-targeting. Content Generation and Optimization. Quality Link Building.
Affiliate Marketing. Integrated Online Marketing Strategies. Key visuals. ATL. OOH. Print. Social. BTL.)
​
​
​
EXPERIENTIAL EVENTS.
​
MICE - MEETINGS, INCENTIVES, CONFERENCES, EXHIBITIONS, EVENT MANAGEMENT.
​
Concept. Design. Digital. Production. Sourcing. Logistics. Project Management. Documentation. Reporting.
​
EXPERIENTIAL LEARNING & DEVELOPMENT.
​
LEADERSHIP PROGRAMS.
​
TALENT DEVELOPMENT & TRAINING.
​
ASSESSMENTS & COACHING.
​
EXPERIENTIAL TEAM BUILDING.
​
EQ Assessments & Coaching (Emotional Intelligence). Learning & Development Workshops. Leadership Programs. Content. Facilitation. One-on-One Coaching. Group Coaching.

Off-Sites. Team Building. Gallup StrengthsFinder Assessments & Coaching.
Our work speaks for itself. With a combined team experience of more than 50 years, our talented team of specialists provide innovative & effective solutions that are uniquely suited specifically for each project. Our individualistic approach, coupled with passion and experience, ensures successful results for each and every project we undertake. The samples below are just a tip of the iceberg of our large work portfolio. Our work and it's success is testified by our clients in their testimonials. Please do review our Client Testimonials.
LEADERSHIP PROGRAMS, TEAM WORKSHOPS & TEAM BUILDING ACTIVITIES
MEETINGS,
CONFERENCES
& CORPORATE EVENTS
Dubai:
+971 55 221 5800
+971 55 221 5801
​
India:
+91 98598 19999
+91 98598 29999